Description
The power of flexibility.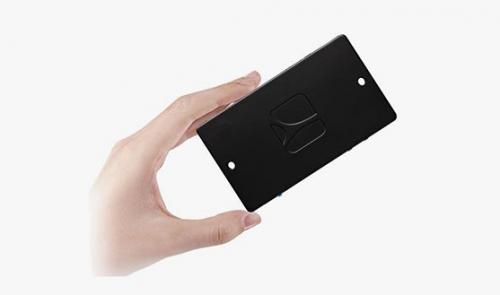 The plug and play design of HMP300 keeps deployment simple. Our third-generation hyper media player supports all display sizes and orientations and renders full HD video and animations in real time with exceptional quality. With its low power consumption and no moving parts, HMP300 is engineered to last a lifetimeand can comfortably outlive even the most demanding projects. Its adaptability allows you to connect displays and interactive devices via USB and serial port alike. HMP300 is easily programmable and helps you reliably source content from multiple cloud accounts. On top of it all, the firmware updates provided by our engineers over the lifetime of your player ensure top-notch security and reliability.
SpinetiX' players are ultra-reliable with virtually no maintenance. It's a solid-state player.
Elementi. The perfect match for HMP300.
Elementi is our simple, yet powerful digital signage software. It works with HMP300 letting you seamlessly upload and schedule content to your player. The bond between Elementi and your HMP300 ensures consistency in delivering visually rich experience to any combination of screens across your network day after day, year after year – regardless of external factors such as evolving PC standards and hardware. The easy built-in web interface of HMP300 helps you manage projects created in Elementi on the go.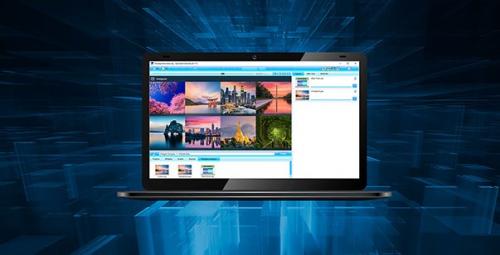 Cockpit. Remote monitoring à la carte.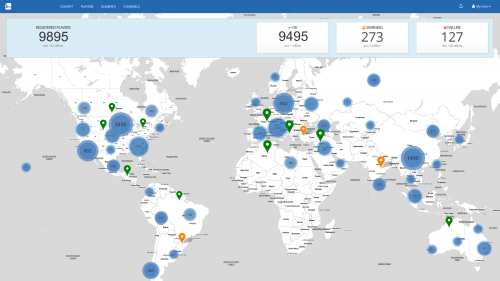 Cockpit is our web-based remote monitoring platform that helps you keep an eye on your players no matter their location – next-door or on another continent. Cockpit is ideal for streamlining large deployments that consist of hundreds or even thousands of screens. It helps you preview live content rendered by your HMPs, monitor the status of the players, remotely install the latest firmware and much more. In addition to these free services, you can optionally activate Cockpit's Premium Monitoring – a set of advanced monitoring tools that allow you to facilitate your maintenance operations even further.
Specifications
Connectors & ports
Video

Audio
Line level, stereo
Serial port
RS232, 115200 Bd max., mini-jack 3.5mm (interactivity)
USB port
​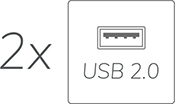 Network
2x Ethernet 1GbE, IEEE 802.3ab, IEEE 802.3u, IEEE 802.3az
Power supply
Input: 100-240V, 50-60Hz; Output: 5V DC 3.6A max.
Size & weight
Size
Width: 5.9" / 150mm, Height: 0.9" / 23mm, Depth: 3.4" / 86.5mm
Weight
12.3oz / 350g
Player engine
Layer composition
Multi-layer, Elementi layout, apps
Animation
Built-in playouts, apps, Elementi playlists, transitions, effects
Text
Unicode support (international text); Bidirectional (right-to-left, left-to-right)
Fonts
TrueType, OpenType user fonts, built-in fonts (Western, Cyrillic, Arabic, Greek, Hebrew, Chinese, Japanese, Korean, Thai, Hindi, etc.)
Interactivity
USB HID I/O, network triggers, serial port (JavaScript serial API), USB input devices (touch screen, keyboard, mouse, presenter, barcode scanner, etc.)
Description languages
SVG Tiny 1.2+, Canvas, SMIL Animations, iCalendar (RFC2445)
Scripting language
JavaScript (ECMAScript 5), jSignage™ (jQuery, Layers, Graph, QRCode, etc.), WebStorage, XMLHttpRequest, Node.js
External data access
AJAX, REST, HTTP, raw TCP/UDP
Formats
Images
JPEG, PNG, GIF, SVG
Media file formats
MPG, MP4, M4V, M4A, MOV, MKV, MKA, WMV, WMA, AVI, VOB, TS, MP3, AAC, WAV
Video codecs
MJPEG, Multi-video decoding capable, 1080p max, H.264/MPEG-4 AVC: HP@L4, MPEG-2: MP@HL, MPEG-4: ASP, WM9/VC-1: AP@L3
Audio codecs
AAC-LC, HE-AAC, MPEG Layer I, II, III (MP3), WMAv2, AC3
Streaming protocols
RTSP, RTP, UDP (multicast capable), MPEG Transport Stream
Data feeds
Built-in RSS app, Elementi feeds RSS, ICS, CSV, TXT, custom feeds (XML, JSON, JavaScript)
Display
Aspect ratio
16:9, 16:10, 4:3 (horizontal, vertical)
Resolution
Custom, 1080p (1920×1080), 720p (1280×720), XGA (1024×768),
VGA (640×480) at 50/60 Hz, etc.
​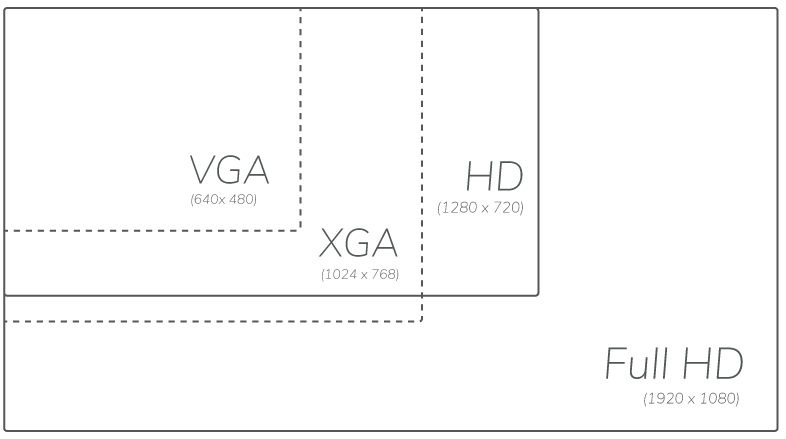 Power on/off
Serial port (advanced protocols)
Network
Protocols
DHCP, static IP, Zeroconf, IPv4, IPv6, NTP, Bonjour, SNMPv1/v2c, HTTP, WebDAV
Remote configuration
Built-in HTTP server, RPC
Content transfer
Web browser upload (file size 2GB max.; supported formats: JPG, PNG, MPG, MP4, MOV, WMV), live web server, scheduled download, direct upload, USB stick
Storage
Internal
8GB solid state
​

External
Flash drive, hard disk (via USB 2.0)
Characteristics
Processor
DaVinci DM8148 (ARM Cortex-A8 1GHz)
​

Memory
RAM: 1 GB, DDR3-1066; Bandwidth: 4.3GB/s
Power consumption
8W
Operating conditions
Ambient temperature 32 – 104ºF / 0 – 40ºC; Relative humidity 10-90% noncondensing;
Altitude 10,000ft / 3,000m max.
Storage temperature
-4- 122ºF / -20 – 50ºC
Real-time clock (RTC)
Accuracy ±1 min./month; Backup by supercap (40 days)
Tools
Built-in web-based content creation and scheduling tools
Warranty details
3 Year Limited Hardware Warranty